"Just take little steps"
I'm pretty sure that anyone who's ever stepped into the world of a mentalist will of heard those words and indeed been annoyed by those words as well.
WTF are little steps??
Well, I've been thinking about this today….
Without wishing to become the most whingy whiny person that ever existed I'm gunna mention, again, that this year hasn't gone well so far, I've been in quite a long term low episode and I just don't seem to be able to get myself out of it. Every time I think "ooh I feel a bit more "normal" today" along comes another wave of miserable'ness and we start all over again.
Even though the "just take little steps" sentence has annoyed me as much as its annoyed you in the past it can be a bloody good starting point. I can pretty much handle anything mental illness throws at me these days cus I know no matter how long it takes I will come out the other side hopefully sooner rather than later. Even though the daily battle seems so fecking pointless at times I know deep down the fecking demons ain't never gunna beat me completely….
So, these "little steps" we have to take, what are they?
ABSOLUTELY ANYTHING YOU CAN FEEL POSITIVE ABOUT….
Here's my little steps for today: –
I got out of bed this morning…. I did, I got out of bed at 11:59, this will seem a bit insignificant, but recently I've been unable to wake up and get up before the afternoon, yesterday I didn't wake up until 14:30 and the night before I was in bed and asleep before 21:00. It may seem insignificant but for me today it's a little step.
I left the house today…. Again this will seem insignificant, but before today (Tuesday) I hadn't left the house since Friday. I didn't go far, I'd planned to go for a bit of a drive but I just ended up down the local town centre. I parked up and found it difficult to get out of the car, I got out of the car and instantly wanted to get straight back in. I then simply walked around the outside of town, got back into the car and drove home again.
I've ate lunch and tea…. Again pretty insignificant, but sometimes I just can't be arsed to eat, too much hassle.
I agree, on paper these three "little steps" are pretty insignificant, but I can see the positives. I started writing this post about 15:00 this afternoon and I've had to keep coming back to it cus I just can't concentrate. Hopefully the post above comes across as completely positive even though I'm struggling right now, my noggin is buzzing, I can't relax, I can't think straight, all in all I feel pretty shite. The next couple of hours will probably be me fighting the urge to go and hide in bed, cus I'm fairly sure if I go to bed I won't sleep and that will just wind me up all over again.
The fact that I can hold onto those "little steps" as positives is positive in itself, in a world of nothing but negatives at times any small any tiny seemingly insignificant positive has the chance of sparking more positives and more daily wins.
Keep your eye out for your own "little steps" (warning this is about to get proper cheesy)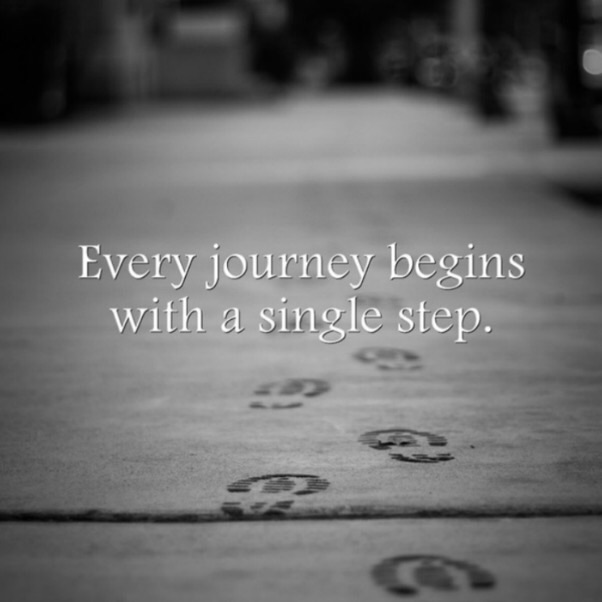 Keep going 😉
Jon aka exboozehound
@exboozehound
www.exboozehound.co.uk
Oh and don't forget my Thingymajig (memoir/book)