G'day Chiefs and Chief'ettes

Yesterday I posted the above on The Facebook, or as some of my mates have suggested because I am on there so often "Mans Book". Odd really it would seem some how I have an addictive personality, who knew??
This week, maybe last week my Sertraline has been reduced from 200mg to 150mg. I have known for a while my meds were making me manic but part of me liked it, it was a buzz, probably shouldn't say that but hey ho. I'm not sure if I have mentioned this (lol) but I have my motto/mantra(?) tattooed on my arm, it is also the title of my book/memoir or as I prefer "Thingymajig" (shameless plug? Yup!!, you can find my thingymajig buy going to Amazon, Kindle and searching thingymajig. Surely by now you know I have no shame….)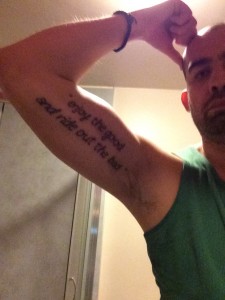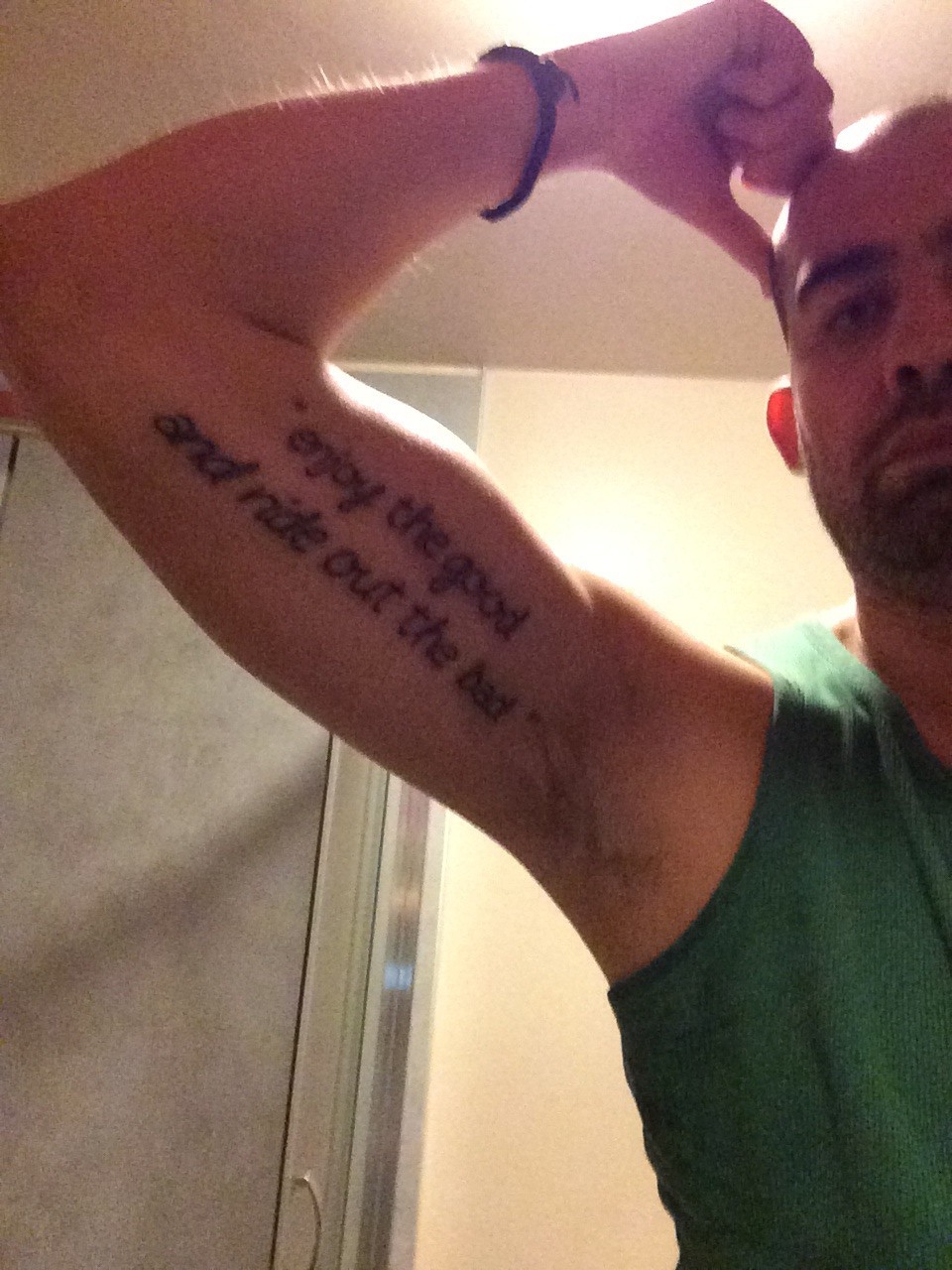 Aaaanywhoo….
I worked out a while back the "enjoy the good…." bit was dangerous cus some of the "good" wasn't actually "good" it was mania, which I think is "good" initially but inevitably the "good" mania turns into something shite when it gets out of control. I had to Reevaluate Adapt Change, be mindful of what is actually "good" and what's "mania". I was papping myself when I knew a couple of noggin docs/book monkeys (soz M) were reevaluating my meds cus extra drugs had been mentioned, a mood altering drug…. I did not want this but if I had to I would of. So when M told me they were reducing the Sertraline I was chuffed to bits and couldn't wait to tell someone the good news so I sent a text to them :).
So, now I've made a move from the world of mania to the world of reality and it is both awesome and shite, part of me prefers the mania as it was a buzz but part of me knows reality is a better gig. Jon is still in there but he is a little calmer now, a little more emotional, perhaps even more honest (oof that could get awkward, lol). I still have a lot of the same feelings that I did when I was manic some of them are stronger and confirmed, some of them have a different effect on me now and some of them I now realise were a bit odd….
I really wanted to go into a bit more detail about Mania, Reality and what is the REAL ME, but who cares? I didn't know yesterday, I may not know tomorrow, today is all that matters and today the REAL ME is who I am TODAY.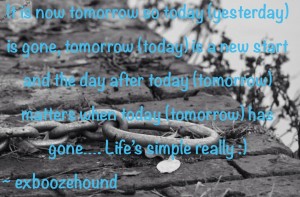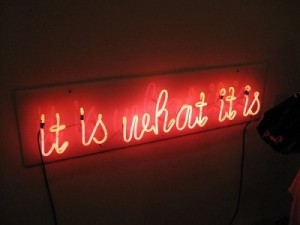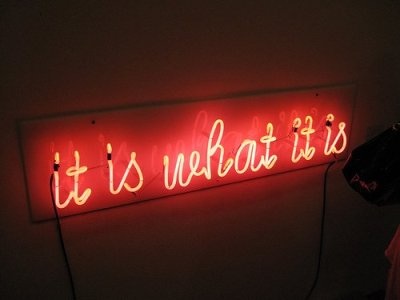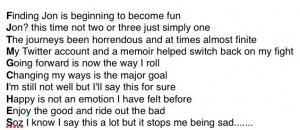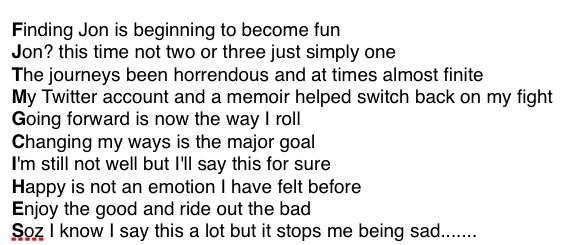 Keep smiling 🙂
#timetotype
#ReadReplyRetweetRepeatx4
#ReevaluateAdaptChange
#PassionBeliefAcceptance
(function(i,s,o,g,r,a,m){i['GoogleAnalyticsObject']=r;i[r]=i[r]||function(){
(i[r].q=i[r].q||[]).push(arguments)},i[r].l=1*new Date();a=s.createElement(o),
m=s.getElementsByTagName(o)[0];a.async=1;a.src=g;m.parentNode.insertBefore(a,m)
})(window,document,'script','https://www.google-analytics.com/analytics.js','ga');
ga('create', 'UA-47484364-1', 'auto');
ga('send', 'pageview');

Tweet
//