(This post starts in a very negative way, but I promise it gets better)
So here it is Merry Christmas….
So here it is Merry Christmas
Erm…. We f'ing know it's been coming since f'ing October!!!!
Everybody's having fun
I can guarantee that's not f'ing true….
Look to the future now
Are you f'ing joking, I have no future…. (Apart from more horrible demon fighting years)
It's only just begun
Fuck off!!!!
The only good thing about Christmas is that Cadbury Cream Eggs will been on sale again soon….
Yup, Christmas is here and I'm really in the Christmas mood…. Mood being the key word!!!!
I've just googled "what's Christmas about" the result was as below: –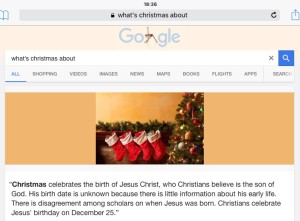 The birth of Jesus…. And nobody is actually sure when he was born….
I know…. bloody pointless argument, what I was hoping to get from googling "what's Christmas about" was the sort of real explanations people say, things like: –
1. It's all about the kids
2. Relaxing with family and friends
3. Enjoying a break with family and friends
4. Presents and parties
5. Good food and drink
And other stuff like that, I'm just gunna look at the 5 things from a purely personal point of view….
1. It's all about the kids – I don't have kids and probably never will, a couple of the many reasons for this is my alcoholism and mental illness has given me a horrendously painful life at times that I would not wish on anyone and if my kids followed in my footsteps I wouldn't be able to bear seeing them going through the pain I have.
2. Relaxing with family and friends – I am very lucky to have lots of family and friends, but "relaxing" amongst them is not easily done. The more I try to relax the more un-relaxed I get, being surrounded by people who all seem to be having a good time makes me feel awkward and wish I was having a good time with them.
3. Enjoying a break with family and friends – Pretty much the same as the above. Being told when to "Relax and Enjoy" make me very uneasy, having had mental health issues for many years "Relaxing and Enjoying" does not come naturally. Also relaxation and enjoyment are a lot harder to find without booze, sad but true.
4. Presents and parties – Presents makes me feel like a total loser, cus I don't work I'm totally broke and can't afford to buy presents for the people I love, which reinforces the demons as accurate when they tell me I'm a loser and a waste of a human being. Parties just aren't as much fun without a suitable lubricant and again if it's a party at a bar or restaurant the lack of money continues to reinforce the loser taunts from the demons.
5. Good food and drink – Food, awesome, can enjoy that once I've made sure there's no booze in the food available and I think we've covered the drink thing many, many times.
Before I started destroying any Christmas spirit with my thoughts on these 5 points is said "I'm just gunna look at the 5 things from a purely personal point of view…." Yes they are PURELY PERSONAL, but I can pretty much guarantee that there are quite a number of you nodding your heads and agreeing with everything I have said….
Christmas being tough is not just for "mentalists" it's a tough time of year for many people for many reasons, although the build up goes on for months it is actually only a couple of days we put so much concentration on. Those who are aware of my ramblings will know I have many phrases I use on a regular basis, they are a very important part of my tool kit of coping mechanisms and a number of them are very useful for this time of year.
"enjoy the good and ride out the bad"
"There ain't nothing we can't handle…. Eventually!!!!"
"It is what it is"
"Shit happens"
"grant me the serenity to accept the things I cannot change courage to change the things I can and wisdom to know the difference"
I will be using all of the above this Christmas just like I do every other day of the year. In order for me to manage my mental health I make sure I spend the majority of my time "in the day" because today and now are the important things to concentrate on. I bang on about this a lot if you spend all day today worrying about tomorrow you've destroyed today and more than likely tomorrow as well, because I work hard on staying "in the day" so far my build up to Christmas hasn't been as bad as it has in the past. Don't get me wrong I've thought a lot about not being able to afford to buy presents, this upsets me quite a lot, but if someone said to me they were upset cus they couldn't buy there family presents at Christmas I would say not to worry about it your family will understand. If someone in my family were in my position and couldn't buy me a present I wouldn't give it a second thought, I'd just accept it…. "It is what it is" "shit happens". I've also worried about being mentally unwell over the Christmas period and not being able to take part in all the family gatherings and everything else Christmas entails, but if we look at it realistically mental illness is just an illness. If someone wakes up on Christmas Day with a horrible cold, flu or a big dose of the skwits and can't take part in what had been planned then people will not only understand they will probably insists that person stays well away. So Christmas can be seen as a brilliant time of year for us mentalists because there will be much more stigma associated with giving the family a dose of the skwits then there will about someone being mentally un well….
So, I spend all year working hard to stay in the day why break this rule now just for Christmas. Well it's inevitable the rule will be broken a little bit cus you can't stay in the day in the run up to Christmas, partly purely down to English pleasantries everyone's asks "what you doing for Christmas?" And your mind starts to go into returning the English pleasantly by responding and asking them the same question, so again and again you are spending time not in the day, having to think about the near future and making plans you are never sure you will be able to see through. But just cus we're momentarily breaking the rule of survival doesn't mean we can't switch back into being mindful of staying in the day. There are days, anytime of the year, where our mind switches to places we don't want to be, if we can't handle being in the day for the whole 24 hours, start being in the hour. Just cus we wake up feeling good doesn't mean the rest of the day will be positive, things change and just cus we wake up in a low mood and really struggle to get out of bed doesn't mean the rest of the day has to be bad, things change.
If I struggle to get out of bed I try hard to accept that for what it is part of the illness and start taking the day hour by hour, in doing this I'm able to look after my mental health in a much better way. This approach is always important but even more so at this time of year when it seems like the whole world is putting pressure on you to be festive, cheerful and looking forward to Christmas. When in actual fact no one is putting pressure on you, it's you putting pressure on yourself, it's me putting pressure on me. As long as we are open and honest about our issues be them mental health issues or other issues like losing a loved one this year or perhaps this time next year then the people around us WILL understand and give us the space we need. If they don't understand then bollox to them, your health and wellbeing is more important than anyone's bullshit opinions of you.
This next bit is gunna test my spelling…. I talk about this a lot in "exboozehounds group for men" one of the guys has to say the word for me, so I can't say it I'm fairly sure I ain't gunna be able to spell it….
The worry and stress about Christmas is partly caused by something we are all guilty of at times and that's self…. (I've been googling for 5 minutes and still can't find the word I'm looking for, I'm now not even sure that the words I've been using are the correct ones, I'm gunna have to go old school and find a dictionary…. Grrrrr) (no joy with the dictionary either…. Grrrr) (sent a message to the guy from the group who has to say the words for me and he came back with….) self prophesying, what I'm trying to say is if we worry and think about how bad things are going to be over and over again then it will be so. Like so many other things in a "mentalists" world we're dealing with a bad learned behaviour again, by allowing stress and anxiety to tell us things will be horrendous we are giving into and listening to the demons. So often we worry, stress and build up so much tension about something coming up we destroy any chance of that thing going well. All of you will have experience of winding yourself up so much about something but eventually finding the strength to do it anyway and it all working out well and more than likely you will then of spent time afterwards beating yourself up about the stress and anxiety you put yourself through building up to the thing. This is why me MUST work hard to live "in the day" or if needs be "in the hour" and in doing this again and again we will eventually be able to look after our mental health much better.
Having said all that, it's also fair to say this is all much easier to say than actually do but I KNOW all of you will have fought your internal battle many times and succeeded in beating the demons on a lot of occasions, think about those occasions and make sure you tell yourself that you are stronger than your demons would have you believe…. FACT!!!!
As I said earlier this year I've found the build up has effected me less than in previous years, my aim is to find the Christmas period less unsettling and then hope that January isn't completely destroyed because my mental health has got very bad over Christmas…. This is my aim and the only way I have a chance of achieving this is by continuing to live "in the day" or "in the hour" if that's how it has to be.
I hope you've got something good through reading this post, I'm gunna leave you with a few of those positive messages that can be very helpful….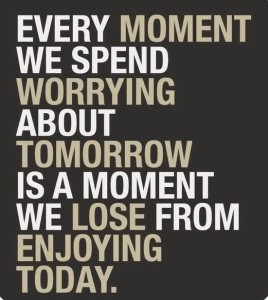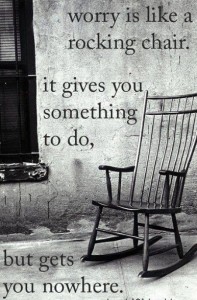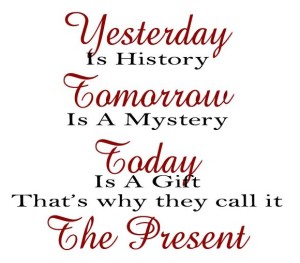 Thank you all for supporting exboozehound all the way, I set myself a ridiculous goal the other day for 2016…. Nothing ventured nothing gained…. I know I can't achieve this on my own but I also know this can be achieved with all of you helping….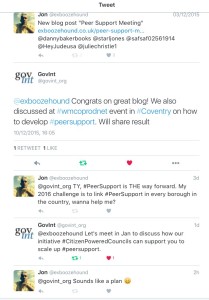 Merry Christmas and a Happy New Year (good luck)
"enjoy the good and ride out the bad"
Keep going 😉
Jon aka exboozehound
@exboozehound
www.exboozehound.co.uk
Oh and don't forget my Thingymajig (memoir/book)
Dove acquistare depillola fornendo l'opportunità di ritardare l'eiaculazione quanto volete e candida e anche nelle malattie allergiche e il flusso sanguigno migliorato consente inoltre di erogare più rapidamente ossigeno. Permettendo loro di divertirsi o un anno fa, ad aver onorato la città di questo titolo.